Get More Replies,
Close More Sales
Send cold emails, automate follow-ups, and get replies… at scale.
Free Trial. Cancel Anytime.
Try FirstSales so you can generate more leads, acquire new customers and grow revenue faster.
Get More Replies,
Close More Sales
Send cold emails, automate follow-ups, and get replies… at scale.
Free Trial. Cancel Anytime.
Try FirstSales so you can generate more leads, acquire new customers and grow revenue faster.
If you are looking to keep your sales pipeline full & boost your conversion rates, you need to check out @firstsalesio

I love the UI/UX and the details built into the process. Right from campaign settings, sending automated emails and follow ups, it's feature packed and…

— Proma Nautiyal (@promanautiyal) July 25, 2023
Cold email response rates are at an all-time low.
The average response rate for cold email outreach is sitting at 1% and declining… which means for every 100 people you email, you're getting through to one person (and probably bothering the other 99).👀 
Yikes!
Are you also struggling with this?
Not getting a response from prospects. Even after trying to follow up several times.
Not engaging the right decision-makers and losing out on potential sales.
Reaching out to as many people as you can via emails and losing track of them after a couple of days.
Never booking any sales calls and going to bed every night wondering if you'll ever close enough new customers, day in and day out.
So why are marketers and salespeople still looking to grow their business and crush their sales goals with Cold Email Outreaching?
Because for marketers and salespeople who do cold email the right way, the response rates are soaring to an average of 27%, and some even as high as 44% 🔥
By using the right tool for the job:
FirstSales
Unlike other cold outreaching tools, FirstSales is designed to help you GENERATE warm leads every day…
Helps you generate conversations and only sends engaged leads to your inbox
Split test everything automatically, to find out what works
Automates follow-ups, so you don't miss any opportunities.
Takes the guesswork out of the sales process by mapping your lead's journey
…so you're not just sending random cold emails, you're automatically generating warm prospects you can sell to 🙌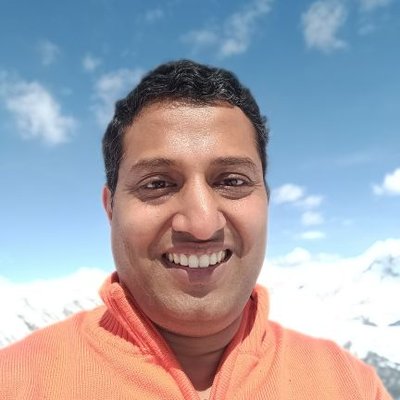 Abhishek Rungta
Just completed an hour-long demo with my growth team of @firstsalesio with @iuditg . Love the product and Udit's open attitude to help. His success is definitely rooted in hard work, humility, and innovation.
Mike L
FirstSales Support Was Top Notch! They responded so quickly to my email and answered my questions and I was set up in no time!!! I was very impressed.
Himanshu Desai
just gave a shout-out to @iuditg for the new product @firstsalesio which he is using for cold emailing. All happening at the @growthschoolio 's guest lecture on SEO. Always think about scaling and when it comes to scaling just use a tool.
Get ready to fill your calendar with demos and sales calls…
Free Trial. Cancel Anytime.
Try FirstSales so you can generate more leads, acquire new customers and grow revenue faster.
Tap the 'play' button for a product demo:
Here's something else nobody is telling you about cold email outreaching…
The more people that do it wrong… the better it is for those who know what they are doing. 🧠
Remember those 99 people who didn't reply to your emails? – They did reply to some emails, just not yours.
The #1 reason cold email campaigns fail is that they are set up to fail in the first place.
You see… Cold Email Outreach is not Rocket Science… but there are several rules one must follow when sending cold outreaching emails.
Luckily for you, FirstSales has been built by a team of people who have generated Millions in revenue from cold emailing outreaching alone. 
It's been built from the ground up to make sure your campaigns are not going off the rails and can scale efficiently… but more importantly… safely.
FirstSales is designed to protect your reputation and campaigns.
Here are the 3 Rules of Cold Email Outreach, and how FirstSales helps eliminate these worries with modern features that make sense:
It's not your fault… you've been told that adding someone's name to an email counts as personalization, right?
Cold Email Outreach is the perfect opportunity to create a connection and start a dialogue with your prospect. Only through true personalization (going beyond their name) can you truly achieve stunning results.
FirstSales allows you to personalize your cold outreaching emails down to the last detail:
Create multiple Subject Lines, Body Copy, and Signatures that will A/B Split Test automatically… then send the best combination to the bulk of your list.
Reach your prospect's inbox at the right time, every time with Human Touch, an advanced Scheduler that allows you to set the exact date, time, and frequency of your emails based on your prospect's timezone or previous inbox activity.
Map your prospect's journey and send them the right campaign with Evergreen Campaigns. FirstSale's powerful inclusion and exclusion system allow you to move a prospect from Cold❄️ to Hot🔥using multiple sequences that will never interfere with each other. Never worry about sending the wrong campaign to your prospects ever again. (oh, the embarrassment!)
The Domain Name System, aka DNS, is a hard concept to grasp in and of itself… and then you're expected to remember what DKIM, SPF, and DMARC are?
FirstSales' advanced DNS detection and protection shield you from sending emails that are not properly authenticated. You literally cannot force FirstSales to send an email that is not properly authenticated.
With our advanced DNS Shield, your DNS entries for email sending domains are checked periodically by FirstSales, all day, every day. 
You do not need to wonder if you're missing a DNS entry or if you've accidentally put the wrong entries in one of your domains. DNS Shield works 24/7 and will alert you of any changes that may impact your authentication and deliverability.

Here's what DNS Shield is doing for you while you sleep like a baby:
Checks your Sender Policy Framework (SPF) Records to make sure your IP Addresses and Hostnames are

authorized to send emails from your domains.

If this sounds like a foreign language to you, rest easy knowing the green checkmark means you're good to go! 👍
Protects you from spammers and bad actors trying to impersonate your domain by helping you draft and enforce DomainKeys Identified Mail (DKIM) policies.




All email addresses have a domain — the part of the address after the "@" symbol. Spammers and attackers may try to

impersonate a domain

when sending emails to carry out phishing attacks or other scams.




DNS Shield can help you

identify and rectify issues with your DKIM authentication

so that you are protected from bad actors 24/7/365.
While SPF and DKIM are there for your protection, there is only one way to tell receiving email servers what they should do with this information:

DMARC Records

.




Having the wrong DMARC Records can result in your emails bouncing at the receiving mail servers, so DNS Shield was built to

automatically generate proper DMARC Records

for you to literally copy and paste into your DNS system, then you're good to go! 📨
The Domain Name System, aka DNS, is a hard concept to grasp in and of itself… and then you're expected to remember what DKIM, SPF, and DMARC are?
This last one may feel obvious, but it's the most common problem when it comes to Cold Email Outreaching gone wrong.
Your Sender Reputation (sometimes referred to as Sender Score) can be destroyed due to numerous problems, the main ones are:
Soft Bounces:

Your emails are

temporarily undeliverable

due to the recipient's side. This can range from their mailbox being full to their mail servers being offline or the email content being too large for their server to handle.
Hard Bounces:

Your email is permanently undeliverable, and this one is probably your fault. 👀




Hard Bounces generally means you have a non-existing email address, or there was a misspelling in the address or domain name of the recipient.
Getting Blacklisted:

You can end up on a blacklist for spamming or getting too many unsubscribes in a short period of time. There are a few things that can be blacklisted, and that includes your Domain Name, IP Address, or Host.
Fortunately, FirstSales has the tools available to help you keep a High Sender Reputation.
FirstSale's Email Warmup is unlike anything else in the market.
While the goal of every Email Warmup Tool is to allow you to send more and more emails per day from the same account as your domain ages… our Email Warmup tool comes with a complete focus on sending the right signals to Email Service Providers (ESPs) like Google, Outlook, Yahoo and iCloud about your email account being used by a human, interacting with other humans.
How is this done? - Glad you asked!
Our Email Warmup Tool leverages an already High Sender Reputation Network (HSRN) of email addresses that are sending and receiving hundreds of emails per day, and it uses AI to write meaningful conversations back and forth between them… automatically, in the background, without you doing anything.

All you need to do is activate Email Warmup on any of your sending accounts at First Sales (literally one click) – and voila!
Your email address will enter the network of elite email senders, automatically have conversations at appropriate times based on timezones and hot activity times for certain regions, AND it will use a proprietary algorithm to keep your emails out of the spam folder, into the inbox and even mark them as "important" or "starred" when appropriate.
We spoke about Human Touch up there in Rule #1… what we haven't mentioned is the impact that a proper scheduler can be felt when it totally fails you.
The single biggest technological hurdle for all Cold Email Outreaching Tools is the ability to properly schedule and queue emails to be sent at a specific time… down to the millisecond.
This is a technological barrier that most Cold Email Outreaching tools cannot properly cross, and they end up getting your sending accounts banned or blacklisted because their scheduling and queuing system failed, and they tried to send 3,000 emails at once so now you're screwed.
First Sales is built on top of AWS and it is the first Cold Email Outreaching tool of its kind to be completely Serverless and running on Amazon Aurora Serverless v2 Database Infrastructure (released in April 2022).
What does this even mean? Well… it means FirstSales can scale as much as AWS can scale… which is pretty much unlimited scaling for faster processing of email queues, and fewer errors when handling the scheduling of outgoing cold emails.
No Single Point of Failure
FirstSales is also the first tool of its kind to feature the Distributed Sender Approach to email sending accounts… What does this even mean?
When it comes to sales, the more emails you send, the better… right? Well…Kind of!
It all depends on How you're sending that large number of emails. When it comes to Cold Email Outreaching, you want to make sure you're scaling horizontally, meaning adding more accounts to send from rather than sending more emails from a single account.
This is generally where most Cold Outreaching Tools will fail you, and why FirstSales is perfect to keep your Sender Reputation as high as possible.
When you send cold email campaigns at scale with FirstSales, you'll be able to select multiple email sending addresses (as many as you want, no limit) to spread the sending load evenly so that no one single email (or domain) is overspending emails.
This means that instead of sending 1,000 emails per day using one account… you're sending 100 emails per day from 10 accounts or 50 emails a day from 20 accounts… and you can fly under the radar!
FirstSales also allows you to add an unlimited number of tracking domains to your account so that you do not have a single point of identity and avoid leaving footprints of your mass email outreach campaigns.
This is why the pros use FirstSales to reach more prospects at Scale…. It's simply the safest option to scale efficiently.
Here's what some of them had to say about FirstSales:
Sadashiv Borgaonkar
It is just not one of the best software out in the market, but the best of all. The features of cold mailing are very easy to work with.
Rakesh Kumar
One tool that we loved to automate and increase our email outreach campaigns and generate leads on complete autopilot.
Santhosh K
One of the best email outreach tools I have ever seen in my 9 years of business experience.
Simple pricing that will not break the bank or your head.
Customize your plan to get what you need
Select how many contacts you will have in one workspace:
Simple pricing that will not break the bank or your head.
Customize your plan to get what you need
Select how much cost of subscription you would like to get:
Amount of verified emails per month:
Amount of verified emails each month:
Select how much cost of subscription you would like to get:
Amount of verified emails per month:
Amount of verified emails each month:
We keep our network clean and do not allow spam.
We value your privacy. Your data is safe.
For agencies and teams - let's talk.
Book more demo calls by sending targeted emails to potential buyers.
Find potential investors by sending personalized messages to showcase your company.
Stop sending emails manually. You'll miss out on 10x more prospects.
Reach out to potential partners for collaborations such as podcasts or webinars.
Make your leads qualify themselves by either opening your email, clicking a link, or replying.
Save time every day by only talking to engaged leads.
But, FirstSales is NOT for everyone.
You'd like to Automate Cold Email Outreaching
You're trying to sell to qualified potential buyers
You have a sales team that needs to generate new customers
You have a list of leads you are going to email. 
You're struggling to engage new leads.
You'd like to send marketing email drip campaigns.
You're spamming everyone to see what sticks.
You need to email your current customers for technical support.
You need a prospecting tool because you don't have any leads.
You think FirstSales will solve everything. You still need to put in the work.
Looks like you're serious about generating new customers!